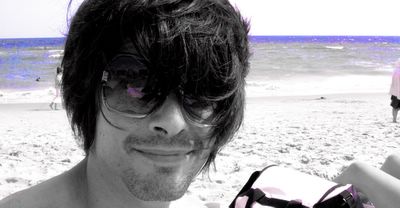 Sunday at the beach - here are some photos, more coming up next

---

eleftheria said...
you should always use a suncream...
---

Daniel / #5 said...
How do you do that? A sunday at the beach? If you can tell me how you can get a whole day free I owe you one... :-)
---

Anonymous said...
lan nazli bu ne seksi fotograf bunları da mı görecektik..biz seni boyle yat da fotolarını yayınlat diye mi gönderdik ny aa!! :)) photos are very annoying and made me jealous, anyways love to all!! Selen the sister far far away..
---

ezio said...
Daniel, there is no recipy for free time what so ever.... ;-) u just make up some, it is only a matter of priorities I guess ;))
---

Nummer 5 said...
I feared that it might be something like this... :)

maybe one day i will manage to go to the beach...

Daniel
---